Welcome to the Mount Washington Valley Bicycling Club!
Things you might like to know...
The MWVBC now has a "For Sale" page on this website.
The page is for posting member's bicycling-related items they would like to sell. Send a concise item description and photos to: forsale@mwvbicyclingclub.org

Have pictures from Club Rides or Events?
Send them to: photos@mwvbicyclingclub.org and you may get them posted on the Club website Photo Gallery Page or on the Club facebook page.

Always check the

CLUB CALENDAR for the latest on all Club rides and events.

Note: When the weather is not conducive to enjoyable cycling- rides are considered cancelled without notice. If the ride leader decides to cancel in advance of the day of the ride, a notice will usually be posted on the Club Calendar.​

Dues for 2017!
If you haven't paid your membership dues for 2017, now is the time! Membership Application and Waiver forms


Check out the upcoming events below.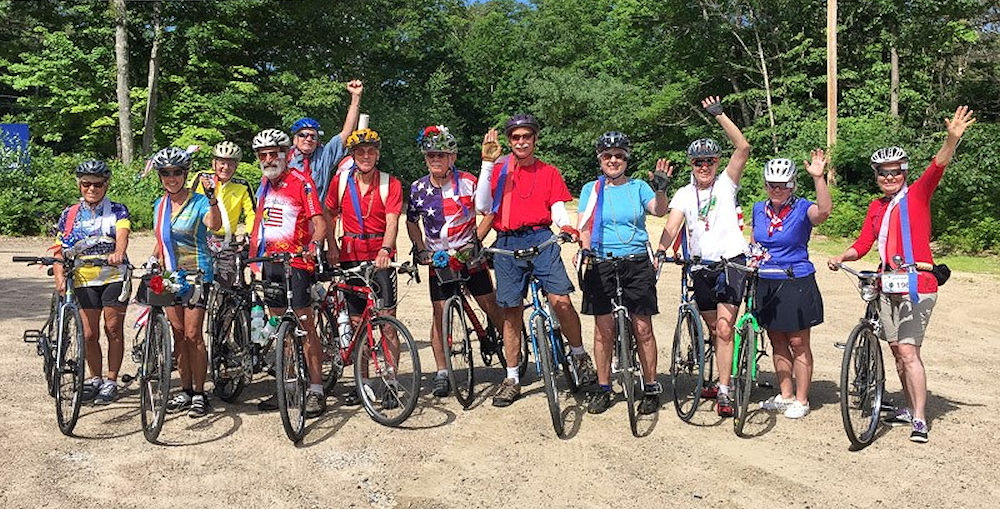 Bike for Books
Saturday, September 30, 2017 8:00 - 11:00AM
The Mount Washington Valley Bicycling Club supports "Bike for Books Mountain Bike Adventure Rides!" - a fundraiser for the North Conway Library in its 16th year.

Bike for Books offers mountain bikers of all levels and abilities a great opportunity to explore the trails and terrain along well-marked routes in North Conway.

After the ride, join other riders for the included pizza lunch, hot soup, fresh coffee, and delicious desserts.

Bike for Books is a fundraiser for the North Conway Library and fundraising by participants is encouraged with prizes for top fundraisers.

Check out the details and register HERE!
MWVBC Fall Meeting
Thursday, October 19, 2017 5:00PM
At the Red Parka Pub
Join in the fun as we celebrate a great season of cycling! Free apps, cash bar, raffle.
Bring a contribution to the Angels and Elves Bicycle Fund- Cash, or check made out to MWVBC will be graciously accepted.
For more information contact Trish Ashworth
by email at: fallmeeting@mwvbicyclingclub.org